Bol

- Apartment in quite Position with one bedroom
Stara cesta 10c, Bol, 21420, Splitsko-Dalmatinska
€ 170 000,00
Convert currency:
Croatia, Island of Brac, Bol, apartment 53,83 m2, new building, large living room, dining room and kitchen in one, bedroom with large bathroom, covered terrace (loggia, 10.75 m2), garden (57m2) and terrace (74,30 m2 ), matches 74,06 m2 with coefficient calculation, with stunning views of the sea, Bol, on the Hvarski channel and the island of Hvar. The apartment includes a parking lot, and there is also the possibility of buying a garage with 14.26 m2 for € 10,000. Ocean view from every room in the apartment. Very quiet location, yet the center and the beach are only five minutes away. The supermarket is just behind the building, two minutes to go. The apartment is in the the sun all day, from early morning until the late evening hours.
High quality construction, the facade is partly of stone, the staircase and the Terrace are also made of solid stone. Stainless steel railing in the stairwell, security door, solid bamboo flooring in bedrooms, air conditioning, the windows and the balcony door with ISO glass with bar, water and electricity meter for each apartment. Equipment and installation of kitchen and other furniture for the purchaser's request and taste.
Clean papers, Ownership 1/1, construction and use approval , without extra expenses, registration of ownership in a single day, both for nationals and for foreigners; notary and contracts are ready.
The investment is very low, since the prices of some apartments in Bol already reach up to 3,500 € per m2 and more, and with the entry of Croatia into the European Union, it has been a massive increase in property prices in such attractive locations. 
The Bol was officially rated in the past eight years as the best and most attractive destinations on the Adriatic, known by the beach "Zlatni Rat", but also of many other beautiful beaches and other attractions. The infrastructure is excellent, just a few kilometers from the airport, with direct flights to Graz, Zagreb and other cities. Bol is the blue flag carrier for the very clean sea and beaches. The island of Brac is full of small places, settlements, beaches, bays and cultural attractions. It is connected to the mainland in the north of the ferry line Split-Supetar and Makarska-Sumartin south of the island.
Every future owner of the property in Bol will certainly find the ideal place for a vacation and enjoyment, enjoy the smell of the pine trees, lavender, rosemary, as well as the culinary specialties, and all this at the sound of crickets on a crystal clear sea. 
If possible and upon request, we can list your property through a reputable agency for the period when you want it and you do not use them yourself, rent at a fixed price, which allows you an additional income without having your own commitment, effort and commitments.
Balcony / Terrace: 74.3 Hectares
Amenities:
General Amenities
Internet
Electric Hot Water
Cable TV
Appliance Amenities
Freezer
Microwave
Dishwasher
Grill
Range/Oven
Refrigerator
Exterior Amenities
Terrace
Exterior Lighting
Garage
Interior Amenities
Air conditioning
Central Air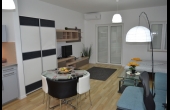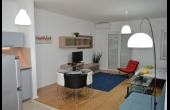 B7, Studio apartment
for sale
€ 103 000,00
Ulica Hrvatskih Domobrana 61, Bol, 21420, Splitsko-Dalmatinska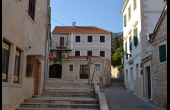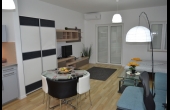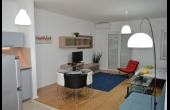 B7, Studio apartment
for sale
€ 103 000,00
Ulica Hrvatskih Domobrana 61, Bol, 21420, Splitsko-Dalmatinska