Bol

- Apartment in center with two bedrooms
Uz Piacu 13, Bol, 21420, Splitsko-Dalmatinska
€ 185 000,00
Convert currency:
2 bedroom apartment with 45 m² on the top floor. The house is located directly in the center in Bol, about 50 meters from the sea with sea views. In the center itself is the church, a bank, church, post office, bakery, etc. In the road towards the church, the market. The building next to the house is the supermarket Studenac, on the lower side of the center is the Konzum supermarket, two butchers and everything else, so that means no car is needed to perform the necessary errands.
To the beach Zlatni rat (Golden Horn) is about 10 minutes walk, taxi boats go under the house every few minutes and also a small train takes you directly to the beach. There are also great beaches on the other side of Bol, and towards the monastery and swimming opportunities, the local beach is also 100 meters from the house.
For sale is the top apartment (second floor) of the house, part of the yard in front and behind of the house. Community facilities are the stairs and courtyards.
The apartment itself has two bedrooms , kitchen and a bathroom with toilet. Of course, there is an air conditioning system with which can also be heated. The house was completely renovated in 2005, from old house only stayed the load-bearing exterior walls, everything else is new (concrete slabs, roof, the entire installation, plastering and facade).
The Bol was officially rated in the past eight years as the best and most attractive destinations on the Adriatic, known by the beach "Zlatni Rat", but also of many other beautiful beaches and other attractions. The infrastructure is excellent, just a few kilometers from the airport, with direct flights to Graz, Zagreb and other cities. Bol is the blue flag carrier for the very clean sea and beaches. The island of Brac is full of small places, settlements, beaches, bays and cultural attractions. It is connected to the mainland in the north of the ferry line Split-Supetar and Makarska-Sumartin south of the island.
Every future owner of the property in Bol will certainly find the ideal place for a vacation and enjoyment, enjoy the smell of the pine trees, lavender, rosemary, as well as the culinary specialties, and all this at the sound of crickets on a crystal clear sea. 
If possible and upon request, we can list your property through a reputable agency for the period when you want it and you do not use them yourself, rent at a fixed price, which allows you an additional income without having your own commitment, effort and commitments.
Amenities:
General Amenities
Satelite TV
Electric Hot Water
Appliance Amenities
Freezer
Microwave
Range/Oven
Interior Amenities
Air conditioning
Central Air
Super market 1 minutes by Walk
Cinema 2 minutes by Walk
Beach 2 minutes by Walk
Coffee shop 1 minutes by Walk
Airport 15 minutes by Car
Police station 3 minutes by Walk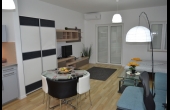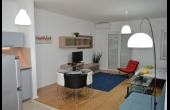 B7, Studio apartment
for sale
€ 103 000,00
Ulica Hrvatskih Domobrana 61, Bol, 21420, Splitsko-Dalmatinska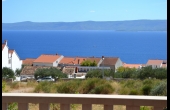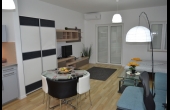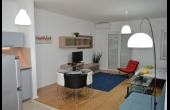 B7, Studio apartment
for sale
€ 103 000,00
Ulica Hrvatskih Domobrana 61, Bol, 21420, Splitsko-Dalmatinska